Your cart is empty.
To add a product to your cart, click the "add to cart" button.
New products
No products were found matching your criteria
To find a product, you can also use the search engine.
Our other brands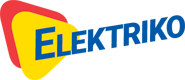 ---
37. place in Poland in the ranking e-Gazele Biznesu 2016.
"Golden Payer 2015" award from Euler Hermes.
---
2775 companies have trusted us. We offer 32 225 products of 13 producers. Our company has 13 years, we began on 14th of August 2006.
Copyright © 2006-2015 Logisoft All rights reserved