Smart Interfaces
| Philips order value from | Discount |
| --- | --- |
| 0,00 zł | - |
| 650,00 zł | 5,00 % |
| 1 800,00 zł | 8,00 % |
| 5 000,00 zł | 11,00 % |
| > 5 000,00 zł | ??? |
Full description
Select your product from the 2
UID 8600/00 1-10V. Dimmer
Gitlighting code: 60464 Producer code: 8718291675556 Full product code: 913700355603 Full product name: UID8600/00 1-10V Dimmer Order code: 913700355603 Order product name: UID8600/00 1-10V Dimmer Packing configuration: 50 Pieces per pack: 1 Bar code on outerbox - EAN3: 8718291675563 Bar code on pack - EAN1: 8718291675556 Packs per outerbox: 50 Logistic code(s) - 12NC: 913700355603 Net weight per piece: 0.118 kg Design: 1-10V Dimmer
UID 8620/00 DALI Dimmer
Gitlighting code: 60465 Producer code: 8718291675600 Full product code: 913700355703 Full product name: UID8620/00 DALI Dimmer Order code: 913700355703 Order product name: UID8620/00 DALI Dimmer Packing configuration: 50 Pieces per pack: 1 Bar code on outerbox - EAN3: 8718291675617 Bar code on pack - EAN1: 8718291675600 Packs per outerbox: 50 Logistic code(s) - 12NC: 913700355703 Net weight per piece: 0.096 kg Design: DALI Dimmer
Warranty
Okres gwarancji: na oprawy oświetleniowe 1 rok, 3 lata lub 5 lat w zależności od grupy produktów (szczegóły w załącznikach obok)

Sposób realizacji: naprawa lub wymiana produktu na nowy, wolny od wad

The warranty period on luminaire 1 year, 3 years or 5 years depending on the product group (details in attachements)

The realization: repair or replacement of the product with a new one, free from defects

Light sources
Luminaries
Professional
If you buy goods in partial package that is not currently available in our store (available on request), we reserve the rights to charge additional increments of 5 EUR ex. VAT.
See also
Smart Interfaces
http://www.gitlighting.com/uploads/assortment_images/a-17099-144187.jpg
Philips http://www.gitlighting.com/uploads/producer_logos/faeccaa67c65b0428b3eca6021a3815d.jpg
Smart Interfaces
Our other brands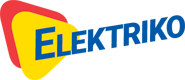 ---
37. place in Poland in the ranking e-Gazele Biznesu 2016.
"Golden Payer 2015" award from Euler Hermes.
---
2865 companies have trusted us. We offer 31 775 products of 13 producers. Our company has 13 years, we began on 14th of August 2006.